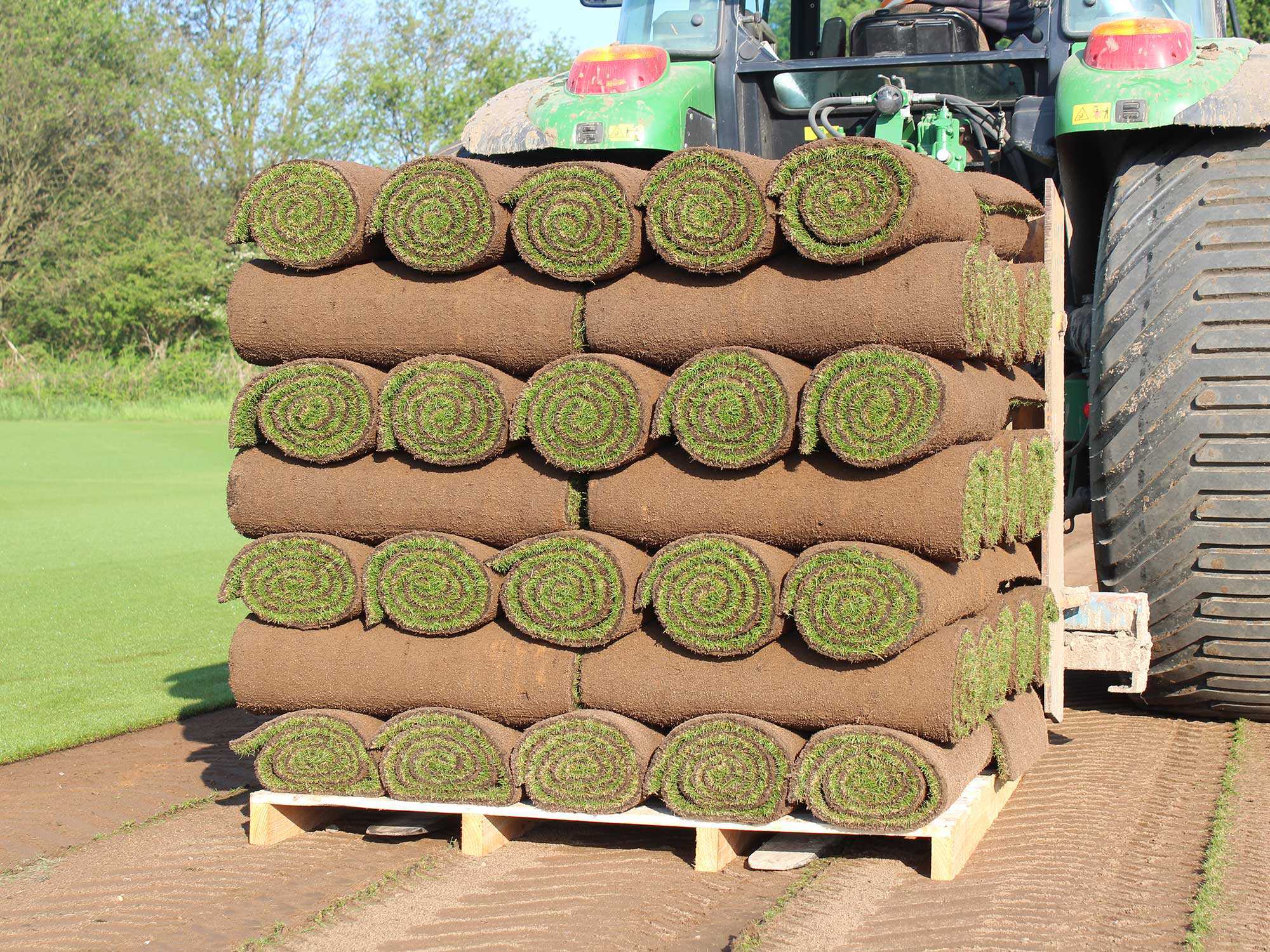 Arena Gold Turf
*To ensure our turf products arrive in the best possible condition our standard delivery time is between 9am - 1pm. There is a £30 + VAT charge per order for this service which will be added to your basket.
Arena Gold Turf blends the finest perennial dwarf ryegrass and fescue cultivars to produce a durable turf with an attractive fine leaved appearance which makes it an excellent choice for ornamental lawns.

Grown on our light, sandy loam, indigenous soil this turf is compatible with most UK soil types.

Our Arena Gold Turf matches the Turf Growers Association (TGA) standard for cultivated turf and conforms to BS3969.
Suitability
Ornamental lawns
Fine turf lawns
Species List
40% Perennial ryegrass
20% Chewings fescue
40% Slender creeping red fescue
Coverage
Each roll covers approximately 1m². Roll dimensions are 0.62m wide x 1.62m long.
How Much Turf Do I Need?
Use our online turf calculator to calculate the area of your garden and how many rolls of turf you need.
We add 5% to the calculation to allow for any waste when you're installing your turf.